1st Place
Darren Combs & Dalton Combs
19.61 lbs.
2nd Place
Jacob Wade & Cody Ellison
17.91 lbs.
3rd Place
Tyler Casey & Jeff Florke
17.84 lbs.
Big Bass
Gene Hinshaw and Steve Garnett
6.18 lbs.
Drawing Winners
Ken Gross & Jay Beffa
Sponsor:  Vexus
The Largest Annual Bass Tournament on Table Rock Lake
May 2nd 2023, at 6:30 AM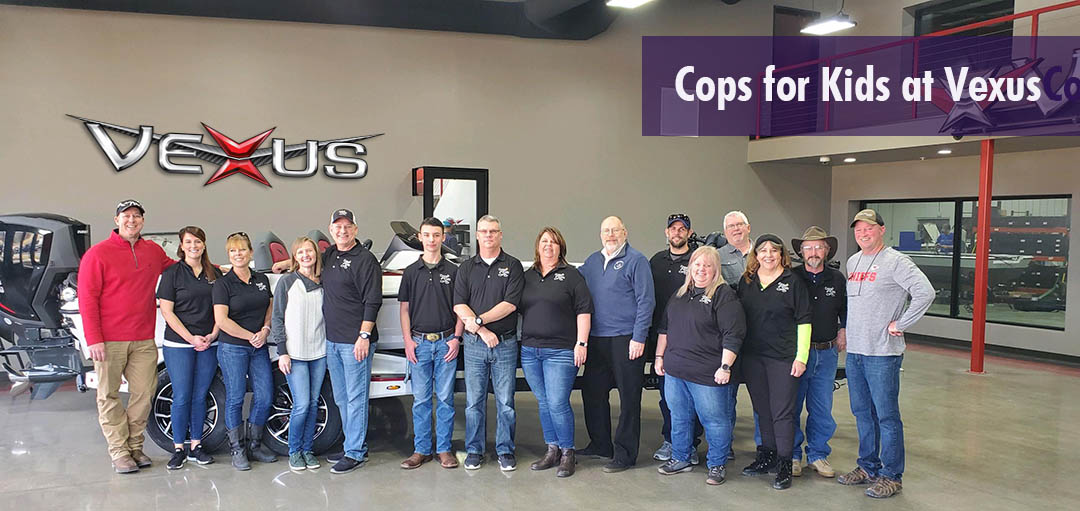 Cops for Kids Tournament is an annual event that usually sees more than 180 entries each year.  Buddy bass teams come from all over the region in support of this annual event that directly benefits Catch • A • Dream Foundation and Children's Smile Center. The Catch • A • Dream Foundation grants once-in-a-lifetime hunting and fishing experiences to children across North America, ages 18 and younger who suffer from a life-threatening illness, at a time when these children need to know that hope exists.  The Children's Smile Center focuses on dental care for children in Stone, Taney, Christian, Lawrence and Barry counties in Missouri who qualify for Medicaid.  Whether you're a fisherman wanting to enter the tournament or your company would like to become a sponsor, we welcome everyone to be a part of this opportunity to help make a once in a lifetime difference.